Featured Image source: Chris Litherland [CC BY-SA 3.0 (https://creativecommons.org/licenses/by-sa/3.0)], from Wikimedia Commons

This past week has been a little bit of a doozy for me. The Spring semester has started, and it just so happened it was the same week I had booked my best buddy's bachelor's weekend in New Orleans. I'll skip the small talk and run through my experiences with both.
The Countdown to my MBA continues
Per usual I am only taking two classes a semester since that is all I can handle with a full-time job. These classes seem exciting and apply a lot more to my profession than the classes that I took last semester. The two courses I ended up with were MBA 522 (Organizational Change and Development) and MBA 562 (Business Planning). Unfortunately (and fortunately) my first MBC 522 class did not meet, but my first Business Planning class was quite eventful. This class only has three other guys in it which opens up the dialogue more. The premise of the course is building a professional business plan. The professor explained that the business plans constructed in this class could be used to start actual businesses. This project intrigues me as I am quite interested in entrepreneurship. I regularly listen to an NPR podcast called How I Built This which walks through how some of the popular startups got started.
I have my first Organization Change and Development class this week. This class also seems exciting because as I have worked in certain organizations throughout my career, I have been a part of the deployment of organizational change. I would love to explore the most effective methods of change in a corporate environment so I could successfully lead at a team through a transformation one day.
Bachelor's Weekend in New Orleans
One of my best buddies, Joe has asked me to be his best man for his wedding on March 2nd. One of the most exciting parts of all of this was planning the bachelor party. I've always wanted to go to New Orleans and I figured this was the perfect occasion. A few months back I booked a beautiful AirBnb about fifteen minutes outside the French Quarter and it was finally time to head there.
Getting there
This past Thursday, the groomsman and I packed in Joe's brother's car and headed to NJ where we stayed the night before the flight. We had an early flight out of Newark and we were afraid that with the government shutdown that getting through TSA was going to be a nightmare. Turns out that was not the case! We got to the airport around 3 AM and we probably got through security in about twenty minutes. The good news was that we got through without an issue, the bad news was now we had to wait in the terminal for three plus hours before we even got on the plane. Luckily, the flight went smoothly, we were able to check into our AirBnb, and take naps before the party started.
The First Day – Drinking the Alcoholic Trinity on Bourbon Street
It was written that the first day/evening of a New Orleans bachelor party is solely for adult beverages…and so it was. We spent the better part of the day and the evening going to various establishments and sampling their famous concoctions. Our first stop was Pat Obrien's, and they are known for their famous Hurricane. Oh man, was this drink strong and it set the tone for the rest of the evening. I can't tell you what was in this drink, but I believe it was mostly rum. Another cool place we went to was a super old pub called Lafitte's Black Smith Shop Bar (guess what this bar used to be). This pub serves a drink called the Voodoo Daquiri. It's a delicious purple slushie drink which makes it pretty dangerous. The third and last notable drink venue we went to was called the Tropical Isle, the home of the hand grenade. This drink was even more dangerously delicious than the Voodoo Daquiri. It was also a slushie drink with tons of rum and sugar in it. The hand grenade also came in a pretty comically large cup (pictured below). So if you have not guessed already, we had a rough time getting up the next day.
Our Airbnb

Bourbon Street at Dusk

Hand Grenade

Hurricane
The Second Day – Recovery & Touristy Things
Breakfast at Mother's
Recovering from the first day was no easy task but we persevered! We all got up and headed back to the French Quarter for some breakfast. We decided on a famous diner called Mother's which is apparently known for their ham. However, most of us did not get ham. We all decided on a large cup on gumbo coupled with our own entries. I went with a crawfish etouffee omelet and it was delicious. I also have to mention that it came with a biscuit. It was way too much food but it definitely helped me recover (at least halfway).
Casino
We're a bunch of degenerate gamblers so we had to head over to the casino right after breakfast. We didn't stay there long as we did not want to lose any more money. We hit up the roulette wheel and then some low limit blackjack. Luck was not in our favor that day.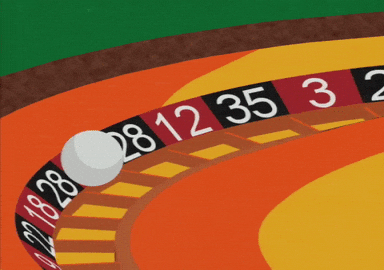 Cafe Du Monde
Cafe Du Monde is famous for their french donuts called Beignets. This is one of the places that everyone tells you to go when you're in New Orleans. So naturally we went. This place was packed! We spent at least an hour in line for a bag of these fried treats. It was well worth it though and we got a great view of the famous cathedral in the process. By the way, you can buy the mix online if you wanted to try them yourself!
Balcony Drinking & Wandering Around
After the cafe we just spent the rest of the day walking around and exploring more of Bourbon street. The hand grenade bar that we had gone to the previous night had an upstairs balcony and a pool table so we spent a good amount of time there. We also saw a couple random parades. Apparently, that is a thing in New Orleans. Did you know that the New Orleans Police department has their own parade division? You can allegedly book your own parade for as little as $250!
Fancy Boy Dinner
That night we wanted to book a nice dinner for Joe so we went to a place called The Trinity for dinner. We dined on some oysters, seafood lasagna, and veal. In the words of Larry David, "It was pretty pretty good!"

Spooky Tours
After we got the bill, we jetted on over to Bourbon street where we had booked a haunted tour of the city. We grabbed a hand grenade on the way for good measure. The tour was excellent though. We walked around a few blocks and got the history of some of the buildings. The story of the Lalaurie Mansion is particularly heinous.
Hanging out on more balconies
After the tour, we spent the rest of the night on a balcony people watching. Bourbon street was very mobbed even though it was a random weekend in January. I cannot even imagine what it is like during Mardi Gras. I suppose that is just how it is all the time down there.
The Journey Back
The next day was mostly spent getting ready to leave. We pounded the rest of the beers that were left in the fridge and got some bbq around the corner. Our flight wasn't until seven in the evening so we had a good amount of time to kill at the airport (more beers). I spent most of the flight back watching episodes of the Netflix Series "Trigger Warning" by the rapper Killer Mike. Very good show I might add! It was well past midnight by the time I got back and the next workday was rough. It was worth it though!